Bathroom Photography
The bathroom is a room used for more than one specific purpose. Here is where you can enjoy a bubble bath after a long day at the office or take a relaxing shower.
We can help you design your dream bathroom today from our many door styles, finishes, handles and accessories.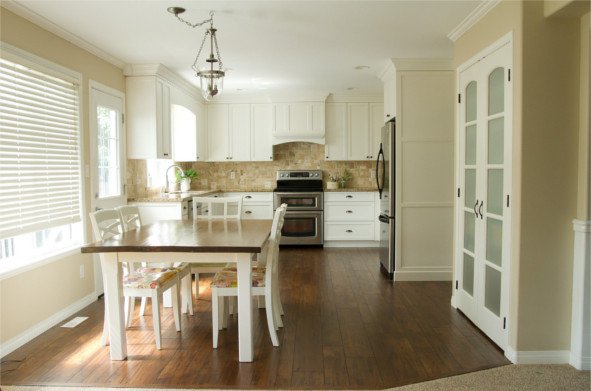 Kitchens
If you came here looking for ideas then you have come to the right place.

The kitchen is where meals are served and everyone in the family is given an opportunity to share their highlight of the day.

Here you will find kitchens we have designed with a wide range of finishes, door styles and room layouts.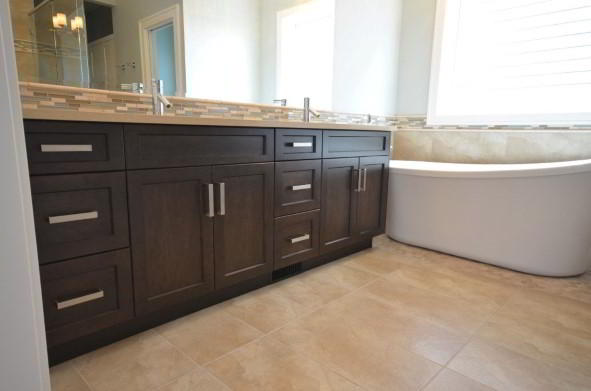 Bathrooms
Do you crumple or fold your toilet paper?

We know it's none of our business as to what you do in there, however, we do know what is... making it a pleasant experience.

Take a look at our vanity photos for ideas. Maybe you will find a better place to hide your toilet paper stash.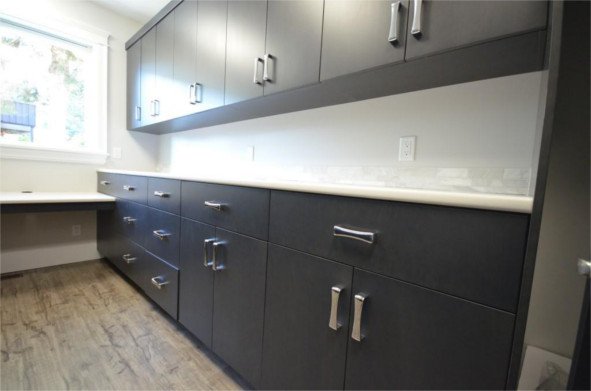 Laundry Rooms
Laundry rooms are a must have for families always on the go.

There are plenty of storage options when it comes to washing, drying and storing your homes must always-be-ready items.

Come take a look at our photos for inspiring ideas! We can design you a laundry room that meets your family's needs.
Showroom
With so many choices available, when it comes to deciding which finish, door style, or handle to choose, we recommend you visit our showroom and ask to speak to one of our knowledgeable sales staff.

We can offer you advice, work with you on meeting your projects budget and suggest helpful ideas that will bring your dream kitchen to life.