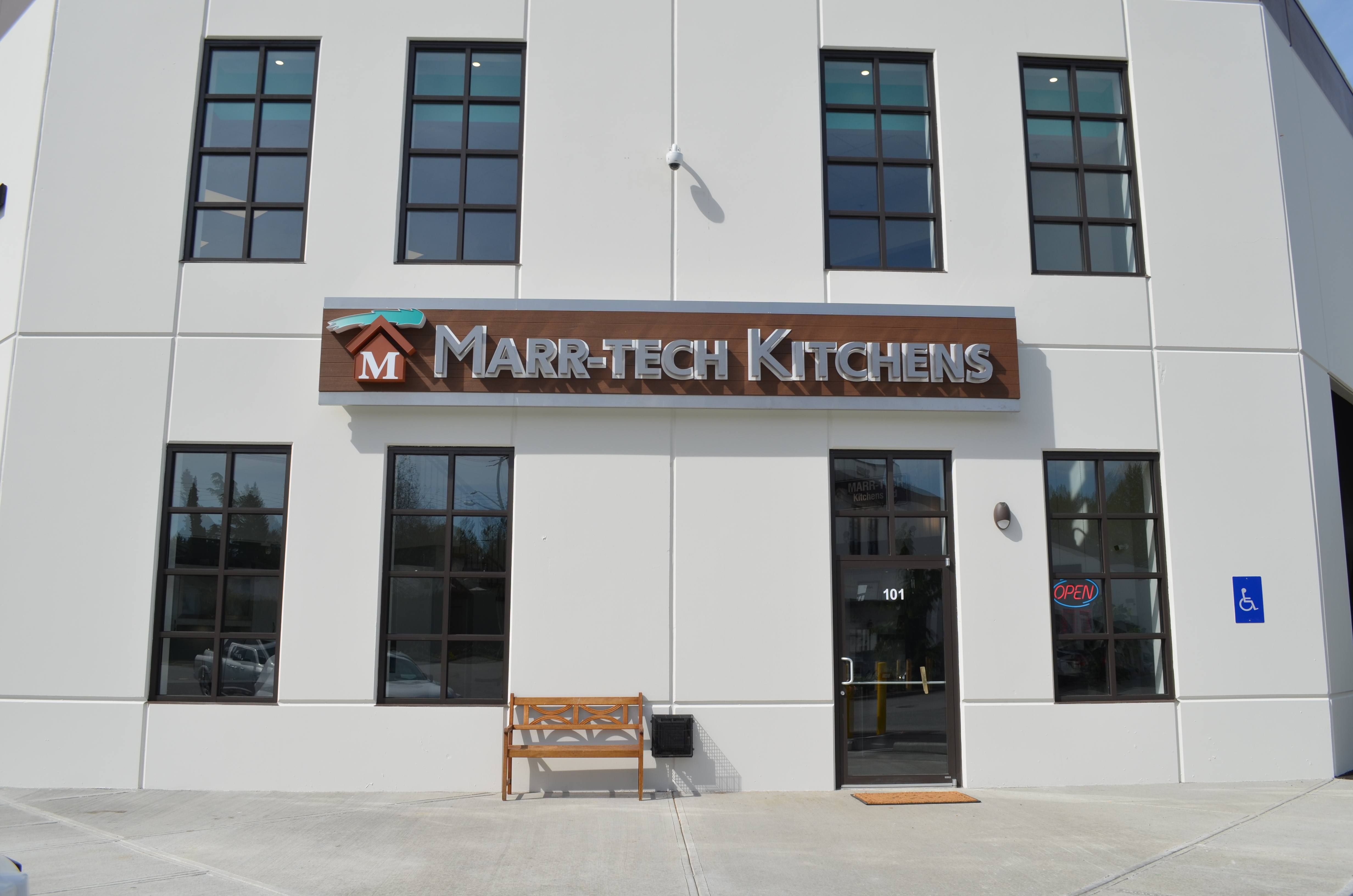 Marr-Tech Kitchen Renovations was formed in 1994 by Roy Tremblay. In 1996, Roy earned his certification as kitchen designer through the National Kitchen and Bath Association. In the spring of 2004, Roy partnered with Fred Toews and formed Marr-Tech Kitchens Ltd.
Serving as a General Manager, Roy oversees sales and administration. Fred is the production manager who oversees the building of our cabinets and service work. Combined Roy and Fred have over 50 years of cabinetry experience. Marr-Tech Kitchens Ltd. has provided beautiful, practical, and functional kitchens, bathrooms and laundry rooms to hundreds of customers in the Lower Mainland of British Columbia.
We are located at Unit #101 - 33391 Maclure Rd. Abbotsford, BC. If you are coming from out of town, it is about a 50 minute drive from either Vancouver or Hope, BC.
Our showroom offers a wide selection of custom cabinetry, with exceptional quality at very competitive prices. We would like to use our experience to help you to make your kitchen dreams come true. If you require help renovating your home prior to installing your cabinetry, we can recommend qualified contractors and trades people to help with any of your needs.
To help us better serve you, we highly recommend you set up an appointment with one of our experienced sales staff. Call our office number and set up an appointment today. 604-850-8888.
You may never want to leave your kitchen again!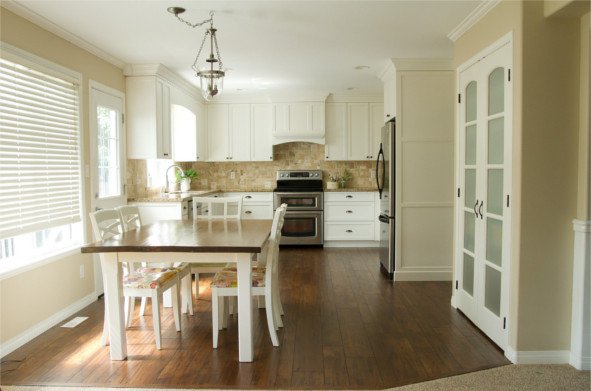 Kitchens
If you came here looking for ideas then you have come to the right place.

The kitchen is where meals are served and everyone in the family is given an opportunity to share their highlight of the day.

Here you will find kitchens we have designed with a wide range of finishes, door styles and room layouts.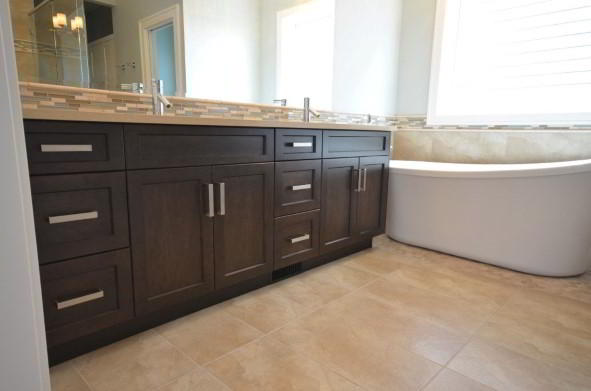 Bathrooms
Do you crumple or fold your toilet paper?

We know it's none of our business as to what you do in there, however, we do know what is... making it a pleasant experience.

Take a look at our vanity photos for ideas. Maybe you will find a better place to hide your toilet paper stash.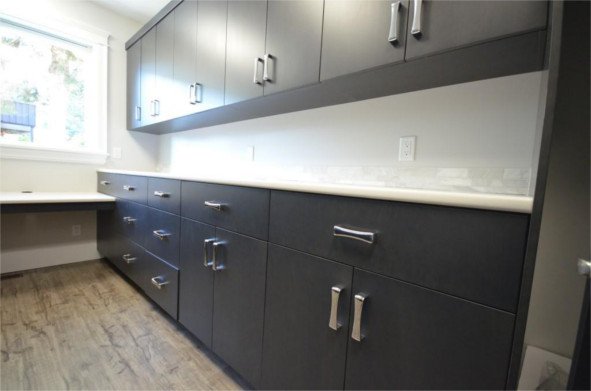 Laundry Rooms
Laundry rooms are a must have for families always on the go.

There are plenty of storage options when it comes to washing, drying and storing your homes must always-be-ready items.

Come take a look at our photos for inspiring ideas! We can design you a laundry room that meets your family's needs.
Showroom
With so many choices available, when it comes to deciding which finish, door style, or handle to choose, we recommend you visit our showroom and ask to speak to one of our knowledgeable sales staff.

We can offer you advice, work with you on meeting your projects budget and suggest helpful ideas that will bring your dream kitchen to life.